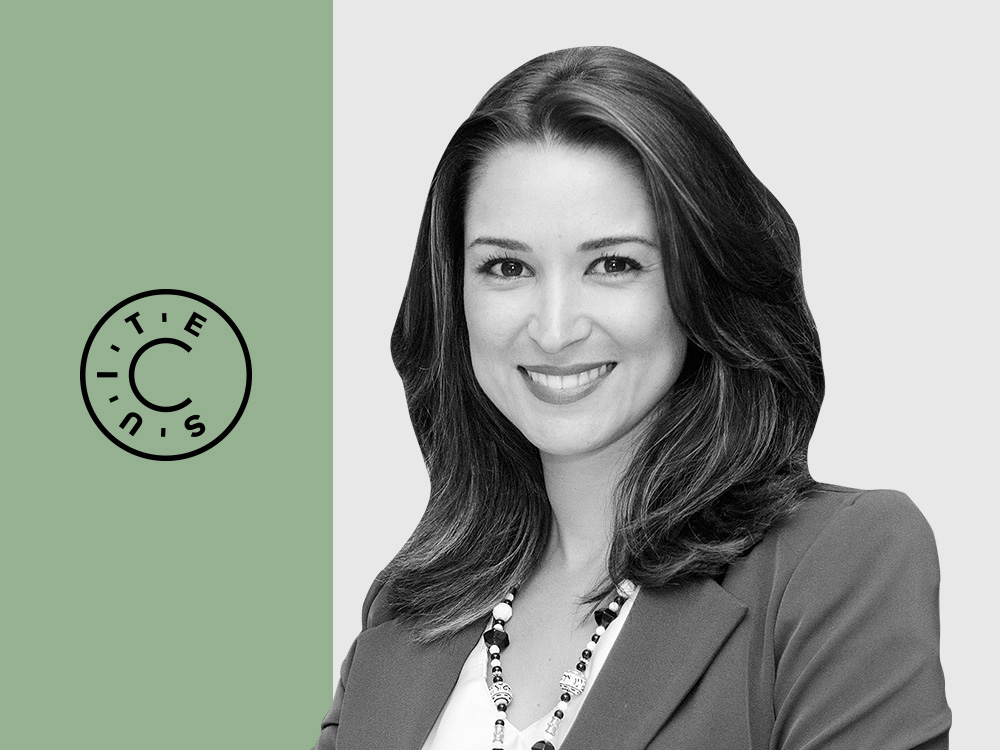 Emilia Chagas is the Co-Founder of Growth Boulevard and CEO of Contentools.com, a content marketing platform that helps +1,200 marketing teams to plan, create, distribute, and analyze online content. As a content manager for over 8 years, Emilia has lead video, editorial, and web-based content projects in both SMBs and enterprises.
Take a look at what she had to say…
Brandingmag: SEO (Search Engine Optimization) is a busy and dynamic market. As search engines regularly change their algorithms to take new factors into account when calculating a website's rank, positioning websites is becoming more challenging. Is content marketing about to replace SEO? How do content marketing and SEO interface?
Emilia Chagas: SEO and content strategies are not the same thing, but they do have an overlap area. SEO is more technical and narrower, while content strategies are more holistic. To ensure the success of an online content strategy marketers must apply SEO techniques in its implementation. And SEO demands content. When you think content, you're thinking about people (visitors, leads, and customers). People engage when there's quality, usefulness, and an overall good experience with content. When you think SEO you think about machines. Search engines look at how people interact with and perceive your content (shares, time spent on the page, links, etc.).
In the past, Google and Bing admitted to using social signals to help rank pages. Since 2014, Google has publicly denied that social has any direct effect on rankings. But experiments comparing content that is simply published with content published and shared on social media show the latter received 12% more visibility on average. That means: when creating content, consider content your audience would like to share, that would make them be better perceived by their peers when sharing or that would spike their curiosity as well.
Bm: According to the Content Marketing Institute, content marketing costs 52% less than traditional marketing. Successful content marketing strategies will help you drive traffic, increase conversions, and establish your brand online. What are five elements for a successful content marketing strategy?
EC: The first element is to go deeper into WHOM you're trying to attract online, your ideal customers. We've built a dedicated customer development team (1 Marketer + 1 Sales rep + 1 CX) that meets up on a monthly basis, with the specific goal of crafting and refining more updated and complete versions of our personas and their journey. The updates are then organized and shared with the rest of the team, which finds it very useful for improving their day-to-day interaction with our customers and prospects.
The second element is represented by your goals, which brings us to the WHY. Never create content for the sake of creating content. You must understand what you want your content to solve. Having clear goals is crucial to produce content that will generate business results. Are you trying to attract new visitors or hoping to move leads down the funnel? How about establishing brand awareness? Maybe you want to speed up the sales process or improve your customer support? You could have multiple goals or just an overarching one. Content needs to be customized according to each of these goals and this will require testing various approaches and keeping track of different metrics.
The third element is HOW you'll maintain your content strategy live with recurring creations, learnings, and results up and to the right. You'll need a team and processes in place. Make sure each player has defined functions and responsibilities, to avoid misunderstandings. Under this point of view, the RASCI is a great framework to adopt, since for any given project it helps you define who plays what role at each step.
The fourth element regards the CHANNELS you're using for distribution. The saying 'If you write it, they will come' couldn't be farther from the truth. Based on your customer's reading habits (the answer to the question 'what media they consume'), try to find out the social channels you'll be using to distribute your content and how often you'll post on each channel, as well as which influencers you'll have to get in touch with to get your content re-shared. Working with different content types/formats (slides, infographics, videos) is also a good idea to repurpose your content. You might want to speed things up by leveraging paid channels to drive traffic to your main pieces of content (such as ebooks, guides, white papers, and the likes). Long story short, you need to spend as much time on amplification as on content creation, and having a clear distribution strategy will help you along the way.
Finally, the fifth element is LEARNING. You do that by being disciplined, analyzing results as often as you create new ideas and publish new content. And the two are connected as well. You shouldn't be creating new content blindly – try to come up with a hypothesis for results every time you push a new idea to production – "How many page views are we aiming for with this one? Or how many leads we will generate with this piece? How much will the conversion rate be improved by this campaign?". Then, add the actual results to these cards when content is ready to be analyzed. Over time, this habit creates a whole library of learnings you can use every time you need to achieve a certain result, target a specific audience or overcome a challenge with your funnel.
Bm: In a recent blog post, you parallel content marketing and restaurants because they provide their value by different means, in different volumes, at different qualities, to a different target market. Very fascinating analogy. Please explain.
EC: Sure! Indeed, being somewhat of a foodie, I love to go for different dining experiences and visit my favorite local restaurants. This has provided me with a useful metaphor for thinking about the ways that content teams are set up for success, and the most common pitfalls along the way. Content teams can behave in a similar way to 1. Bistro teams, 2. Food truck teams or 3. Catering teams.
Read from the original source: Brandingmag